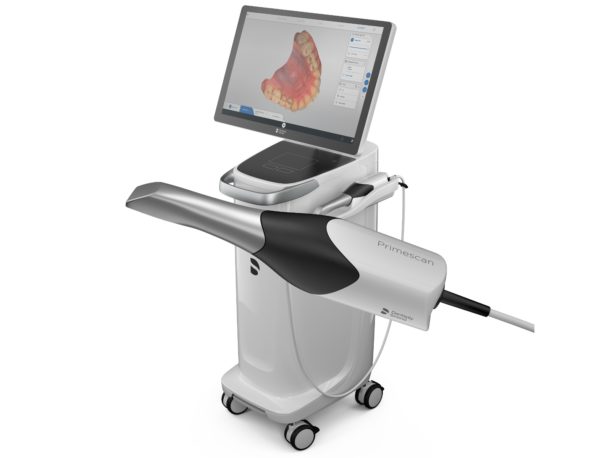 Masterton Dental has long strived to deliver high quality treatment to all our patients. Part of the journey is keeping up with ever improving technology, introducing German engineered CADCAM (Computer-Aided-Design Computer-Aided-Milling) right here in Masterton. This world class intra-oral scanner, Primescan, meets the Wairarapa for the first time. The Primescan avoids the discomfort of traditional impression materials in the mouth in exchange for a more accurate, faster and comfortable digital impression.
The introduction of a milling unit, CEREC, right on the premise means we can design strong ceramic restorations and "3D print" via milling on the same day. CEREC has trialled history of nearly 30 years and the MCX mill is the latest version. Previously we were only able to offer filling materials (amalgam or composite) which do not add strength to the teeth, now we can offer long lasting strong ceramic restorations and crowns in just one visit.
Precise fit
With digital measurements of the tooth, the bite, and in-house designing of the restorations it is a predictable and precise fit. Ceramics are generally biomimetic, meaning they are natural in appearance for any cosmetic improvements, also compress and expand like natural tooth preventing cracking to ensure longevity.
What does it all mean?
No more temporary crowns
Fewer appointments
Fewer injections
Less drilling
No more messy impressions or 'moulds'
One-visit strengthening ceramic restorations (crowns, inlays & onlays)
One-visit smile makeover (veneers)
One-visit tooth addition (bridge)