SureSmile®
SureSmile® is an orthodontic treatment that works to gradually straighten teeth through the wearing of a series of clear, custom-fit, removable aligners. There are no brackets or wires like traditional metal braces.
There are 3 easy steps: the first 2 steps swiftly prepare you for your custom-made aligners; the last step is your transformation, beginning when you put on your first set of SureSmile Aligners.
STEPS:
Consult: Make an appointment for an initial SureSmile® consultation with your dental professional.  If you are a candidate for SureSmile Aligners, a 3D digital impression and pictures of your face and teeth are taken and the treatment process begins – no fuss, no mess, just a few minutes in the dental chair.

Scan, Plan & Fabricate: Your dentist and knowledgeable SureSmile specialists at our Digital Lab plan and design your case using advanced digital software, orchestrating each step of your smile transformation with precision. Using just the right number of custom finished clear aligners, your dental professional partners with our Digital Lab to make your perfect smile one step closer. Once ready, your dental professional schedules a quick visit for you to review your new smile plan!

Treat: Congratulations! Your journey to a fabulous smile begins back in the dental office when you try on your first set of SureSmile® aligners. By wearing your clear aligners and following your custom treatment plan, you will quickly notice your clear aligners are not only comfortable and easy-to-wear, but virtually invisible … your friends and family won't even notice you're wearing them!

SureSmile® Clear Aligners combine the quality care from your dentist with the skills and expertise of our Digital Lab to provide straight teeth.
Our Digital Lab team (specialist) partners with your doctor to deliver a treatment plan that will match each patient's natural anatomy. Each aligner is custom-made to provide precise teeth movement and a quality smile.
Invisalign®
Your Invisalign® treatment consists of a series of nearly invisible, removable aligners that you change every two weeks for the next set of aligners. Each aligner is individually manufactured for your teeth, and your teeth only. As you replace each aligner, your teeth will move – little by little, week by week – until they have straightened to the final position prescribed by your dental provider.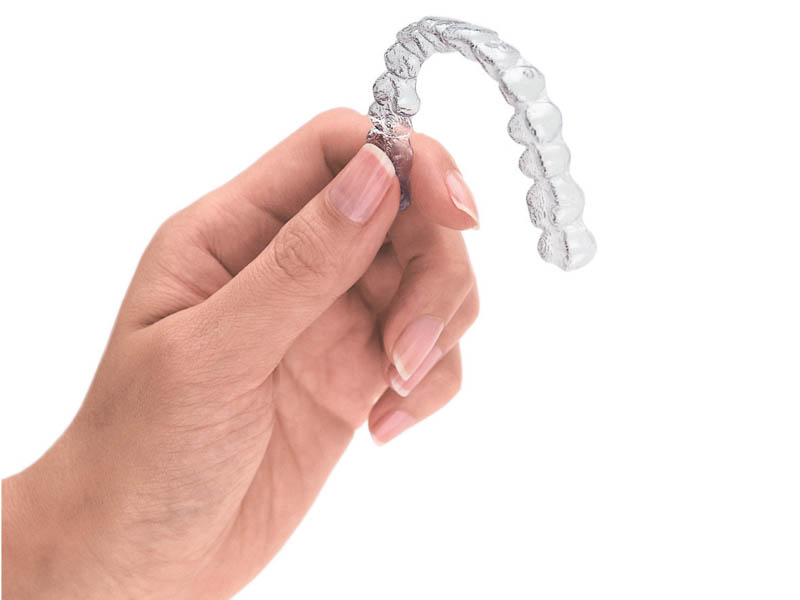 What's more, a virtual treatment plan generated by Align Technology's unique ClinCheck® software shows the series of movements your teeth will go through over the course of the treatment. This allows you to see upfront what your teeth are expected to look like at the end of the treatment. From the results of the ClinCheck® software, your custom-made, clear aligners are produced especially for you.
If you're ready for a smile that transforms your appearance, Invisalign® is your answer. Although there are many choices out there, no other treatment works as comfortably as Invisalign®.
Invisalign® is the best way to transform your smile without interfering with your day-to-day life.
Orthodontic & Cosmetic Dentistry